Established in 1985 Pest Inspection Services has provided independent advice to the legal profession, conveyancing industry, builders, homeowners and the real estate industry. Over the past 30 years we have carried out over 25,000 inspections on homes in the Sydney Metro area.
Pest Inspection Services is a member of the Housing Industry Association and holds full professional indemnity and public liability insurance.
All reports are carried out to the Australian Standard AS4349.3/2010.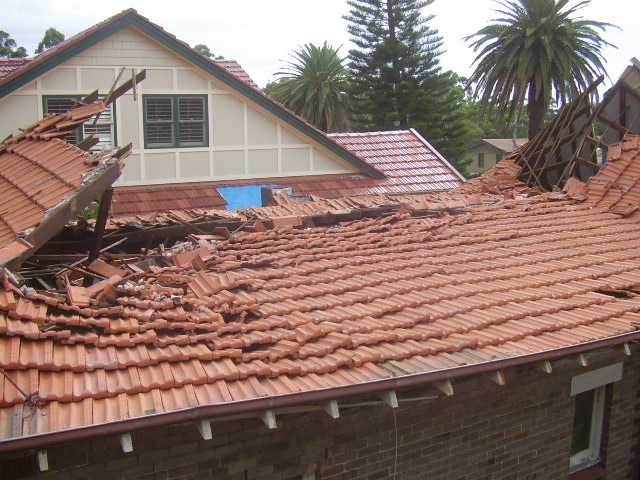 The roof timbers of this house in Naremburn, Sydney had been attacked by termites to the point where the structural timbers could no longer hold the weight of the terra cotta roof tiles, one Sunday afternoon the entire roof collapsed (the owner was inside at the time). The cost of the damage was not covered by the owners normal building insurance policy, the extent of the damage was so bad that the building had to be demolished and a new home built on the site.
Termites don't usually announce themselves at your front door - they work away 24 hours a day within their secret mud tunnels. So if you have not checked your home for termite attack recently - your home could be heading for some unwanted renovations too.
PEST INSPECTION SERVICES inspecting property in the SYDNEY Metro area
Call 9967 2050 or 0411 479262 Now